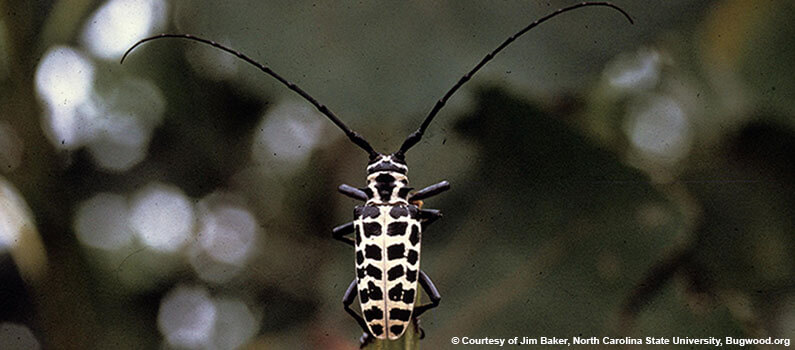 Cottonwood Borer larvae are cream-colored and reach 32 to 38 mm in length. The adult beetles are black and white and 25 to 35 mm long with antennae nearly as long as the body.
The beetles emerge during late spring and summer and feed on tender shoots of young trees. Females lay eggs in bark at the bases of trees. Larvae emerge in 10 to 14 days and mine tunnels in the lower trunk and large roots. Two years are required to complete the life cycle.
Shoots damaged by the borer's feeding turn black, shrivel up, and die. Sawdust may accumulate in entrance holes to the tunnels and in bark crevices at the bases of trees. Infestations frequently are not discovered until trees are severely damaged and weakened branches and tree portions have broken.