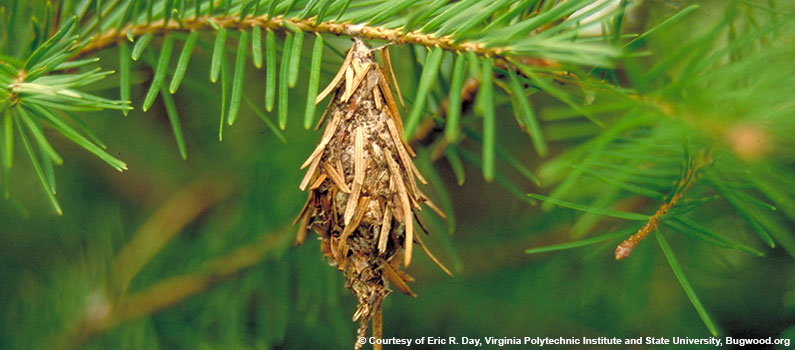 Caterpillars, pupae, and adult male bagworms live inside bags constructed of silk, twigs, and larvae which hang from trees. Full grown larvae are 18 to 25mm long and dark brown. Bags of mature larvae are 30 to 50 mm long. Female bagworms are yellowish-white, wingless, maggot-like moths that do not have functional legs, eyes, or antennae. Male moths are sooty, black, and hairy, and have a wingspan about 25 mm.
Eggs winter within the bags and hatch in the bag. Larvae initially feed on the surfaces of needles and later consume entire branches. Larvae pupate in the bags in late summer. In the fall male moths emerge, fly to bags with females, and mate with them.
Infested trees and shrubs are unsightly, weakened, and may eventually be killed.