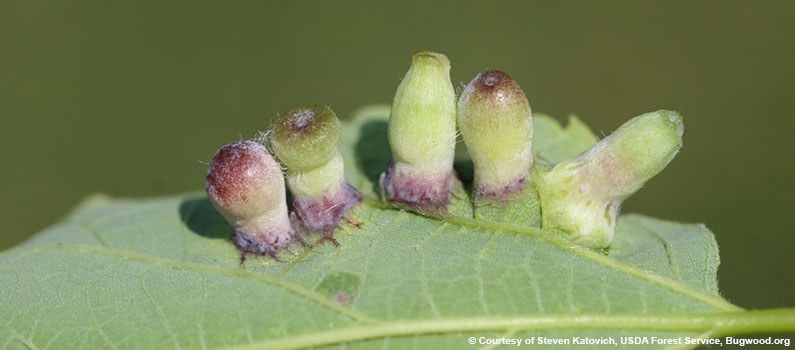 Adult psyllids are about 4 to 5 mm long, and look like miniature cicadas. The tiny, yellowish nymphs rapidly become enveloped by gall tissue and are rarely seen. Nipplegalls are light green, nipple-shaped, and about 4 mm in diameter. Blistergalls are 3-4 mm in diameter, green, and slightly raised.
Psyllids overwinter as adults in bark cracks and crevices. After mating in spring, females lay eggs on new growth. Nymphs feed on new growth all summer, causing galls to form on the undersides of leaves. In September, large numbers of adults emerge from small wasps, the most common being A. confluenta.
Although leaf, leafstalk, and stem galls are common and sometimes unsightly, most do not seriously damage the host.